The Challenge
Our client, Monica at A Fit Class, started a fitness subscription website for her virtual Zumba classes during the pandemic. While the website, powered by WordPress and Memberful, was functional, it lacked some polish, most notably:
A comprehensive Membership Plans page to help users understand the benefits of each membership plan
Details on group memberships, a target market of interest
A member library to allow logged-in members to access even more fitness resources, like yoga classes and training programs
The Solution

We worked with Monica to understand her and her user's needs and developed a comprehensive roadmap to help guide project priorities and divide the project needs into logical steps, rather than tackling everything at once. This included a detailed sitemap and user flow document to help demonstrate where improvements would be made on the website and how they would affect the user journey.
Once we'd decided on our approach, Interactux worked on putting together high-fidelity design prototypes to demonstrate the proposed and solution, and then implemented the changes on the final production website after extensive testing.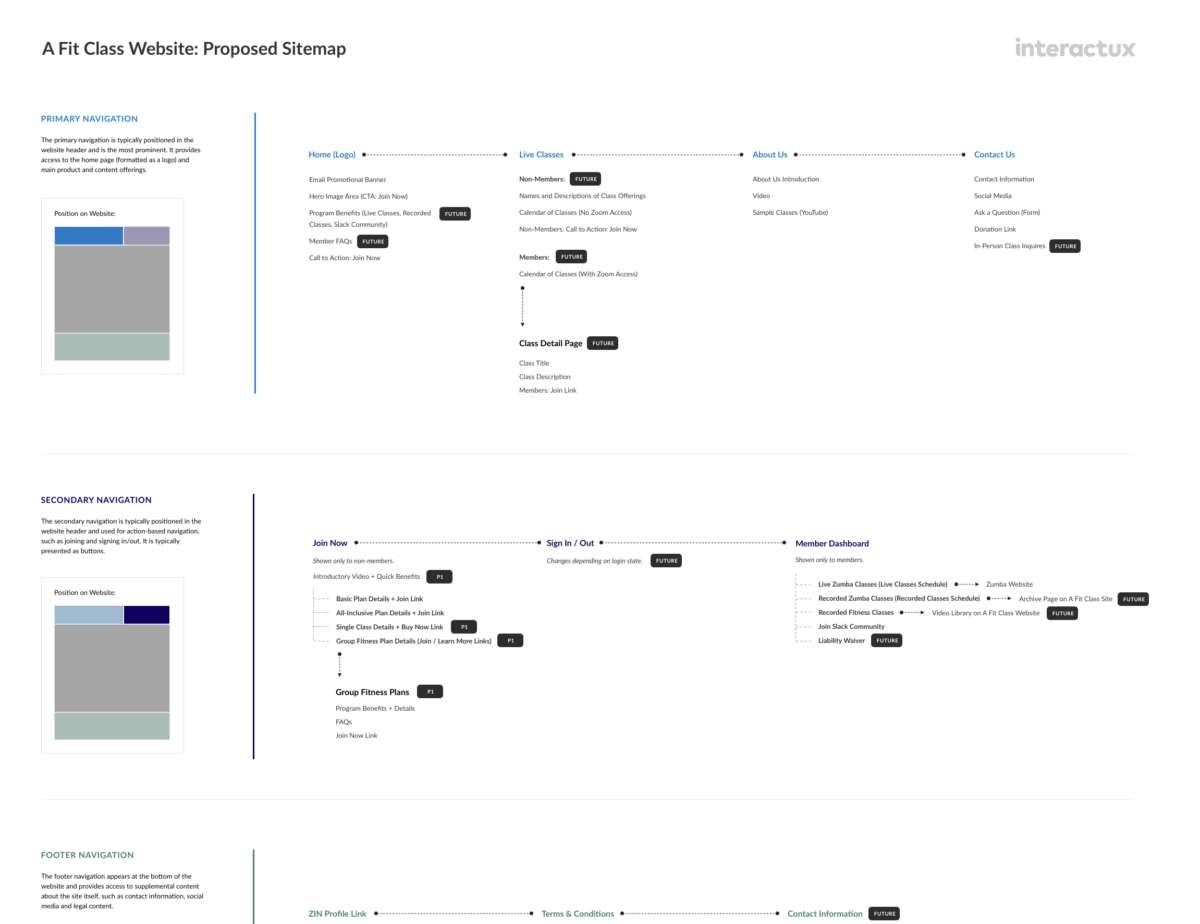 The Results
Monica now has a landing page where she can direct prospective members via her marketing efforts. In addition, members now have much more valuable experience through features like the Members Resource Library. Our planning and careful attention throughout during our collaboration ensures members have a seamless and consistent experience, no matter where they are on the A Fit Class website.
Working with Chris at Interactux was perfect for me. The more complex aspects of website design became a pleasurable joint venture. The process was organized into doable tasks that I could handle. It was painless, I learned a great deal, and the outcome exceeded my expectations. Monica Bengtson, Owner of A Fit Class LLC